GibbsCAM relocates HQ to Thousand Oaks
Thousand Oaks, CA: GibbsCAM, a leading CAD/CAM innovator in the production machining industry, is pleased to announce the office relocation from Moorpark to Thousand Oaks, California. Christophe Sut, President of Sandvik Manufacturing Solutions, was present to cut the ribbon and celebrate the inauguration day of the new office with the team.
GibbsCAM Vice President Nick Spurrett says, "We are extremely proud to move into our new building which is more appropriate to the new hybrid working conditions. The modern facility and layout will encourage collaboration and allow us to continue delivering highly innovative products and provide an improved work environment for our employees. GibbsCAM had been located in the Moorpark office since November 1998. However, since the creation of the CAMBRIO business and the recent acquisition by Sandvik, the company has entered a new phase with an increased focus as a product-centric business. The new office building is an anchor point for the future of GibbsCAM and our employees are as excited as I am about the move."
GibbsCAM's new address is Suite 210, 2545 W. Hillcrest Drive, Thousand Oaks, CA 91320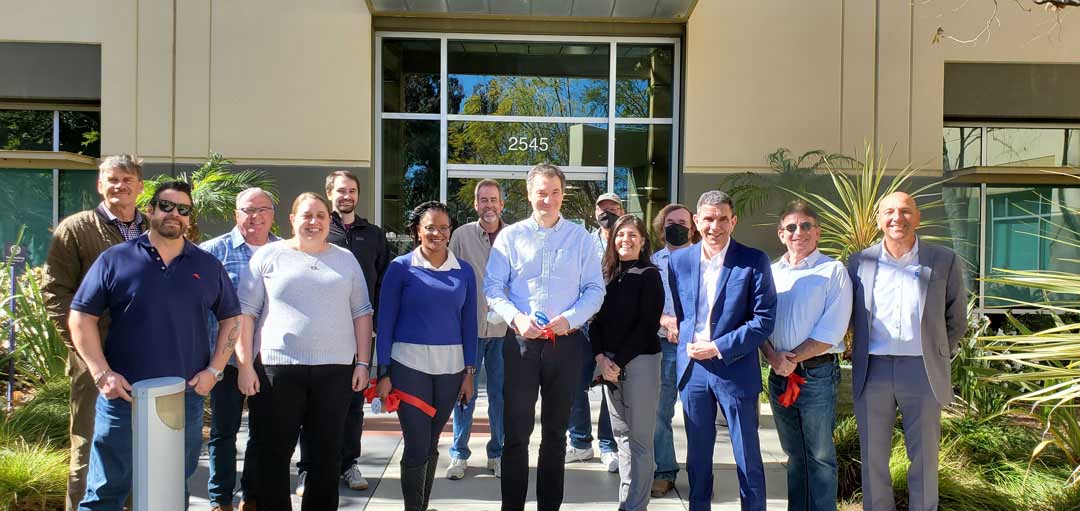 About CAMBRIO
CAMBRIO is a leading CAD/CAM innovator in the fabrication, toolmaking, and production machining industries. The expansive product portfolio of GibbsCAM, Cimatron, and SigmaNEST offers a diverse set of SMART end-to-end design and machining software solutions which help our customers expand their potential and drive the future of manufacturing. With almost four decades of strong manufacturing history, a machine-agnostic approach, and extensive integration capabilities, we uniquely empower customers in all major industry sectors. With direct representation in over 15 countries and 100+ product resellers, our customer focus is supported by a worldwide team of consultative professionals and experienced product experts.
About GibbsCAM
GibbsCAM is designed to increase the efficiency of production machine shops where profitability is driven by the GibbsCAM toolpaths and post-processors that optimize the efficiency of the CNC machine. GibbsCAM integrates with all major CAD systems and supports 2D to 5-axis milling, turning, multi-task machining (MTM), and wire-EDM.