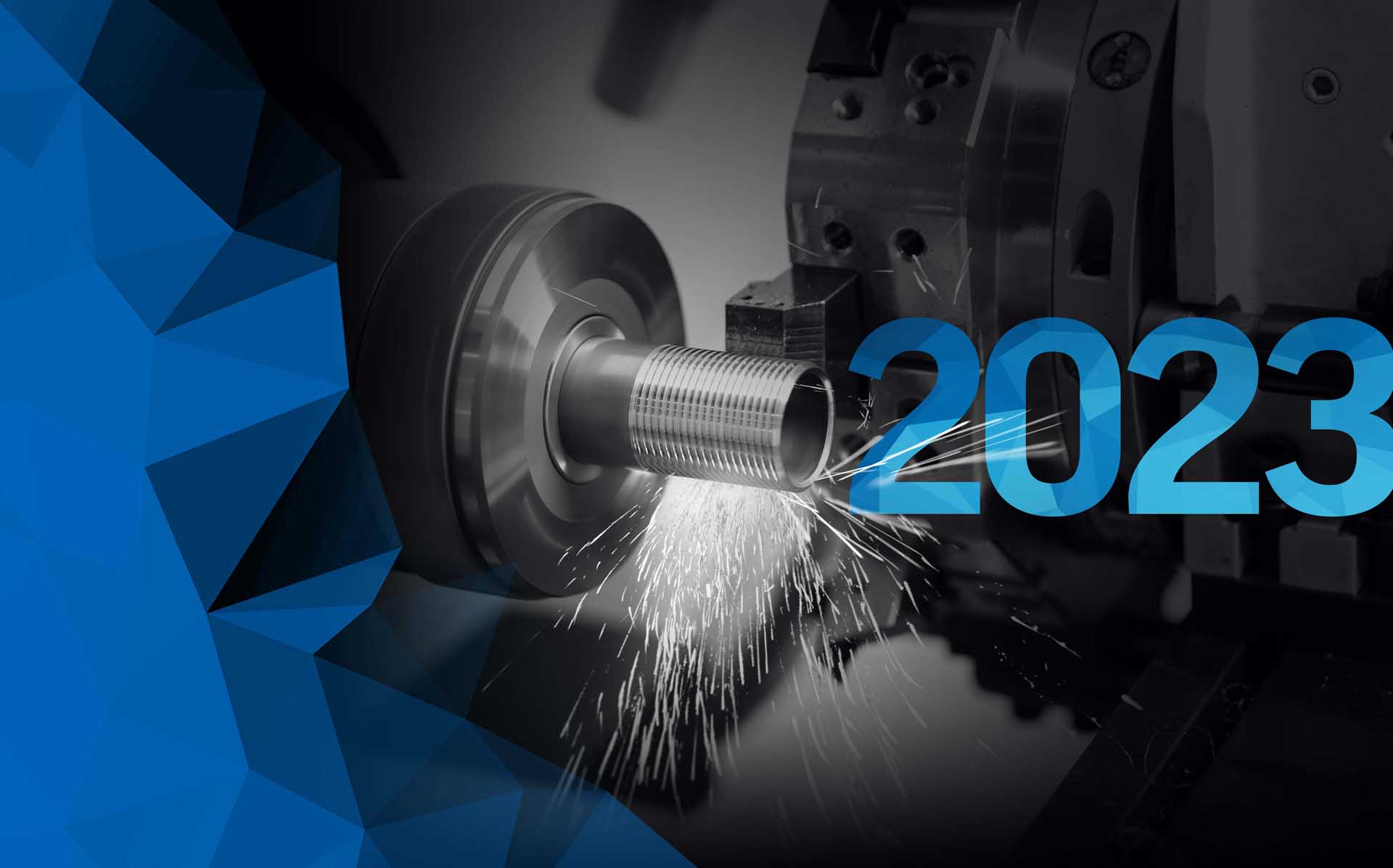 GibbsCAM 2023 IS HERE
CNC PROGRAMMING SOFTWARE
Powerfully Simple, Simply Powerful

Single-interface CAM software for all your CNC programming needs—from simple 2-axis milling and turning to complex multi-task machining
1
interface for all machines
75%
faster programming speed
Why GibbsCAM?
Single CAM software solution for any CNC machine
Easy-to-use, customizable interface designed specifically for NC programming
Proven, error-free library of post processors developed in-house
Accurate, industry-leading machine simulation for even the most complex machines
Multi-task machining (MTM) programming capabilities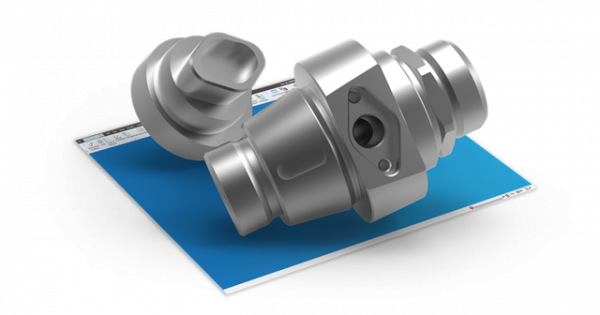 GibbsCAM overview video
What is GibbsCAM?
GibbsCAM® is cutting-edge CAM software for programming CNC machine tools with the power and flexibility to make parts the way you want. With its single, shop-friendly interface that is customizable and easy to navigate, you'll maximize productivity. Whether you're a CNC programmer, machinist, or manufacturing engineer, you'll find familiar terminology, icons that make sense, and logical processes. With GibbsCAM, CNC programming is flexible, fast, reliable, and efficient.
What can you do with GibbsCAM?
You can use GibbsCAM to program any CNC machine—including mills, lathes, multi-task machines, and Swiss machines—from simple 2-axis milling and turning to complex multi-task machining. In addition, you can customize GibbsCAM to meet your unique business' needs by adding options like MTM, machine simulation, wire EDM, VoluMill™ high-speed machining, and more.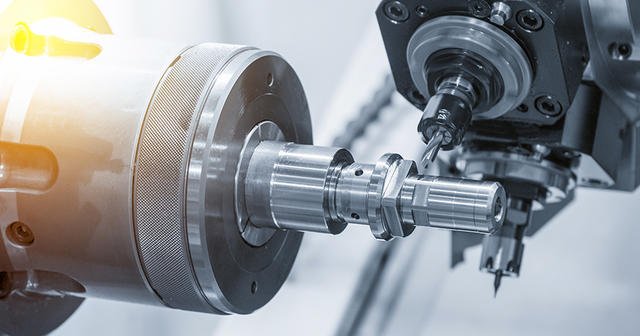 What's New in GibbsCAM 2023?
With GibbsCAM, you can easily program, simulate, and control any CNC machine—from 2D to 5-axis milling, turning, multi-task machining (MTM), and wire-EDM. GibbsCAM 2023 features significant Turning enhancements including the highly effective implementation of Sandvik Coromant's PrimeTurning™ to permit turning and facing in all directions for dramatic increases in high volume production. Powerful functionality for cylindrical milling, multifunction insert tools, and threading highlight this powerful new release.
PrimeTurning™
Milling Improvements
Drilling Enhancements
Cutting Load Control
Threading
How Can You Buy GibbsCAM 2023?
GibbsCAM GO software offers simply powerful CAD/CAM packages at the level that matches your business. Choose the right milling, turning, or combination package for your programming needs today. Level up to a higher capability solution at any time to take advantage of greater feature set.
GibbsCAM GO software levels are integrated into a single interface, you don't need to learn a new program, which saves time and training costs. GibbsCAM also offers a GibbsCAM Classroom Edition for educational purposes. In addition, GibbsCAM offers a 30-day, money-back guarantee.
Reduce cycle time, improve part quality, and increase profitability by maximizing multi-task machine and CAM software investments.
Videos
GibbsCAM 14 Feature Highlights
Check out what's new in GibbsCAM 14. Here features include : • Probing • 3D Material Only Cutting • U-Axis Cutting • Swappable Heads • Hybrid Manufacturing Find out more at : https://www.gibbscam.com
GibbsCAM 14 Usability and Workflow Improvement
GibbsCAM 14 is packed with new interface and workflow improvements that make the things you do every day faster and easier. This video walks you through some of the highlights. You will find out how to: • Customize the Body Bag • Dock windows for efficiency • Easily find and select Hole Groups in the improved Hole Manager • Customize the View Palette (Trackball) for quick access to often used commands • Multiple coolant combinations available in Process Dialog • Quickly sketch shapes with the Mouse Tool for fast geometry creation Find out more about GibbsCAM 14: https://www.gibbscam.com
Wire EDM in GibbsCAM 14
GibbsCAM 14 introduces a brand-new Wire EDM option. This new add-on option is a proven, comprehensive solution for all major wire EDM machines. With a straight-forward, easy-to-use interface, it helps you simplify programming the wire EDMs in your shop. For more information visit: https://www.gibbscam.com
Advanced Kinematics in GibbsCAM 14
GibbsCAM 14 includes new U-axis turning support. U-axis turning allows you to program turning operations on a mill that would be difficult to do on a lathe, eliminating multiple part setups on different machines. GibbsCAM 14 also supports swappable heads. With GibbsCAM 14, you can now graphically program detaching, parking, and re-attaching entire heads, making it possible to program multiple head setups in one GibbsCAM program. Find out more about GibbsCAM 14: https://www.gibbscam.com
Probing in GibbsCAM
GibbsCAM's new Probing option enables you to graphically complete the entire manufacturing cycle within the GibbsCAM programming interface. In-process probing allows you to take measurements, inspect features, and confirm the accuracy of a part without taking it off the machine. On-machine probing eliminates costly and time-consuming machine downtime and part scrapping that are common with manual set-ups and inspection. Check out the video for more information on new probing features including: • Support for different Probe types • 3 levels of probing capabilities • Generating probing cycles for part and feature locations and measurements • Powerful "GoTo" commands • Simulation support Find out more about GibbsCAM here : https://www.gibbscam.com
3D Material Only in GibbsCAM 14
GibbsCAM 14 expands rest milling capabilities to include 3D Material Only cutting, which calculates the leftover material not only between operations but also between different coordinate systems and even between milling and turning operations. Reduced air cutting creates a more efficient toolpath, which minimizes machine run time, and increases your bottom line. Find out more about GibbsCAM 14: https://www.gibbscam.com
Interested in becoming a GibbsCAM reseller or bringing GibbsCAM into your machine tool distribution facility?
To become a GibbsCAM distribution partner, email your resume/CV and a brief cover letter detailing any other helpful information including your business goals and objectives.
To partner with GibbsCAM and your local reseller for your machine tool sales support, contact us.