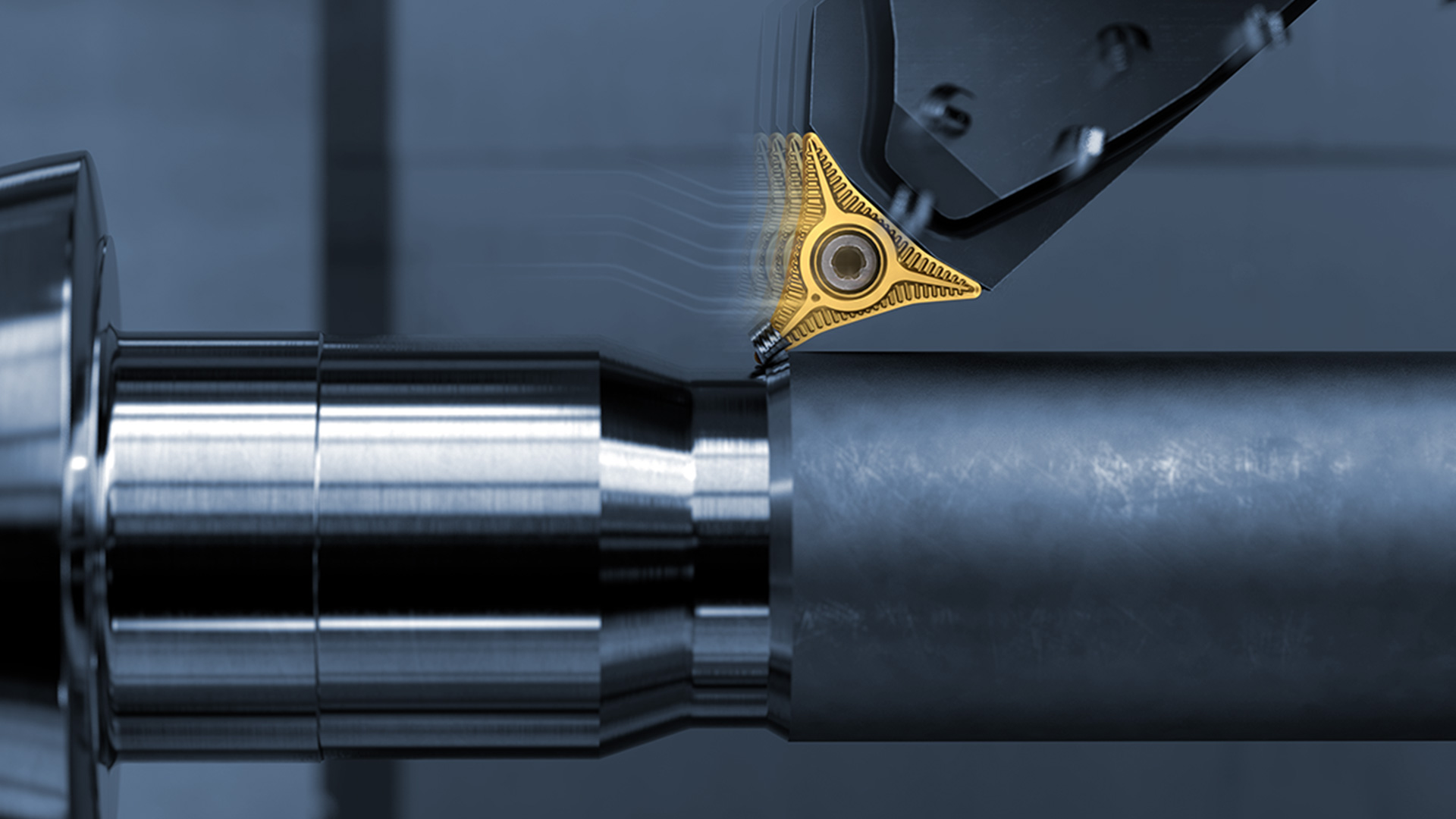 MUT-Tschamber Transforms Manufacturing Efficiency with PrimeTurning™ and GibbsCAM
Download Article PDF
MUT-Tschamber, a mechanical engineering company based in Wehr, Germany, has embraced Sandvik Coromant's cutting-edge PrimeTurning™ technology in conjunction with the GibbsCAM NC programming solution. After an extensive benchmarking process, it became evident that this new approach offered a substantial productivity advantage, and within one week MUT-Tschamber adopted the new CAM.
Specialization in Industrial Agitators
MUT-Tschamber - Misch- und Trenntechnik GmbH is recognized globally for its expertise in producing custom industrial agitators. Situated on the German-Swiss border, the company's 45 employees possess extensive knowledge, enabling them to provide custom solutions for mixing various process media together including all types of liquids, gases and solids (such as salts, powders and granules). Over 30,000 MUT-Tschamber agitators are used across diverse industries, including chemicals, pharmaceuticals, water treatment, and power plant technology.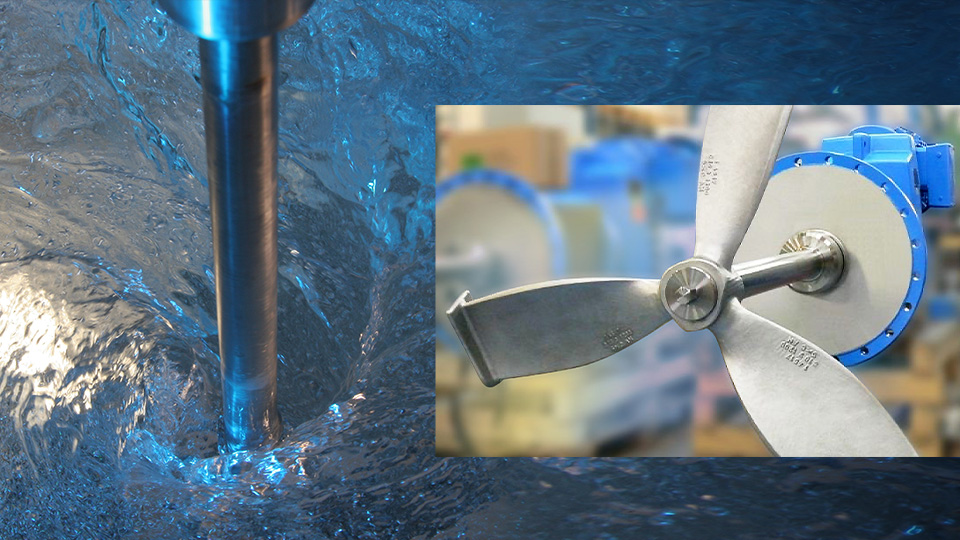 A significant portion of their production is destined for competitive markets where efficiency and cost-effectiveness are paramount. For example, MUT-Tschamber supplies agitators for flue gas desulfurization systems in India and China to remove sulphur compounds from the exhaust emissions of fossil-fuelled power stations. "In these markets, price naturally plays a decisive role," explains Managing Director Hanspeter Tschamber, adding, "To be successful and competitive in these markets, we must continuously improve our process efficiencies. Therefore, we are very pleased to gain this significant competitive advantage with PrimeTurning™ and GibbsCAM."
Rising from the Ashes
The company's success story began in 1979 and almost came to an abrupt end on 30 December 2022 due to a major fire. Just one day before New Year's Eve 2022, the entire production and office complex fell victim to a major fire. That same evening, the Tschamber family decided to rebuild the company on the same site. Despite significant challenges, including temporary premises and facilities, the company swiftly resumed operations. By January, only two weeks after the initial fire, the company operations were almost back to normal business levels. Claudia Dolzer, the company's authorised signatory claims, "It's a good thing that at the time of the fire, two large partially completed agitators for a plant in India were stored outside. Completing and successfully delivering this project on time demonstrated our resilience."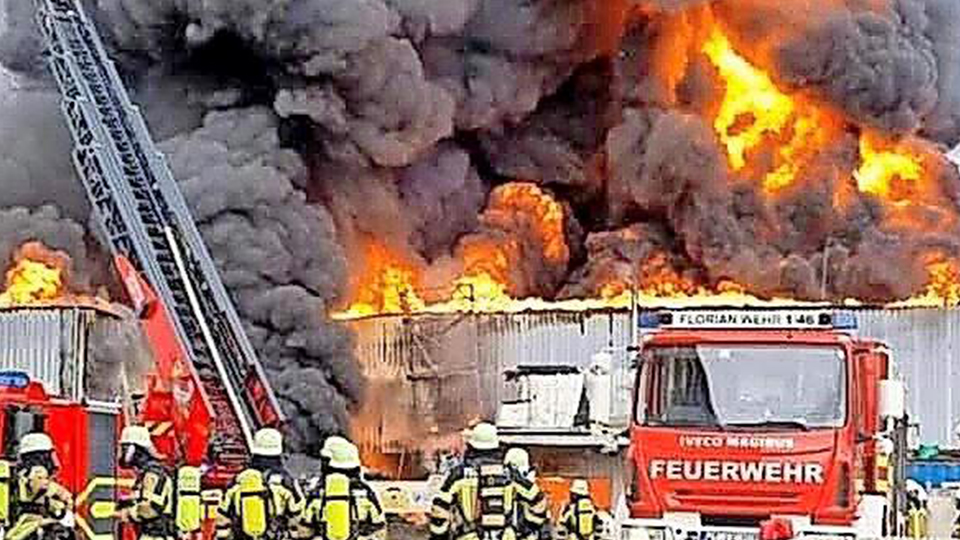 Meticulous Customer Care
MUT-Tschamber's customers typically demand customized agitators that meet specific project requirements and constraints. To achieve this, the company has an experienced project planning and design department. They meticulously translate customer specifications into precise manufacturing and assembly processes that involve drives, shafts, bearings and agitator elements. A deep understanding vessel geometry, material properties, temperature, pressure, and compliance with industry regulations and standards is essential for producing tailor-made agitators.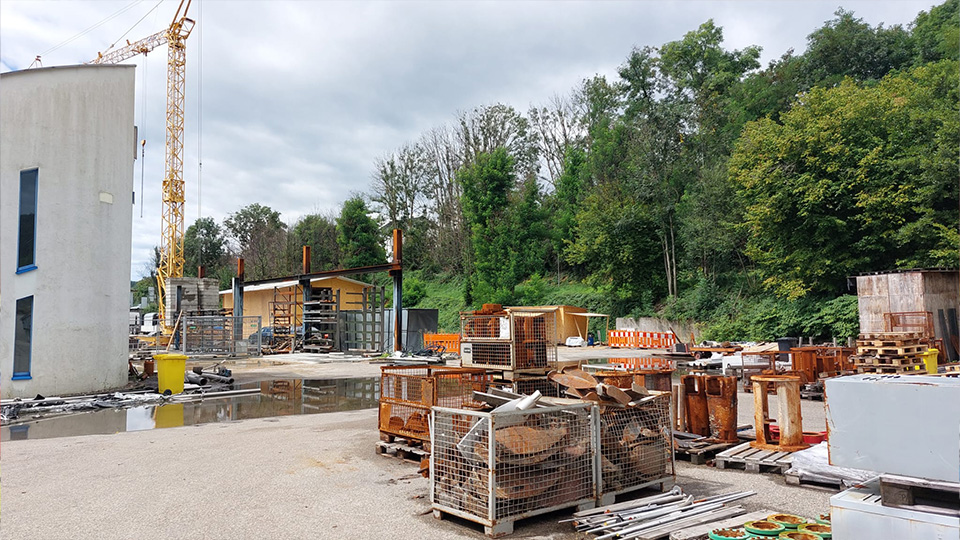 Engaging Sandvik Coromant and GibbsCAM
MUT-Tschamber has a longstanding history of using tools from Sandvik Coromant. In 2022, they explored the capabilities of PrimeTurning™ technology in collaboration with their regional partner, HeRo Werkzeuge & Maschinen. "At that time, we immediately recognised the potential of the technology for us and decided to investigate further," claims Yannik Tschamber, Junior Technical Manager. "We then had the opportunity to take a look at the machining process live at the Sandvik Coromant Centre in Renningen and it became clear to us that PrimeTurning™ would help us to massively increase our productivity. It was also clear that we needed a new CAM system for the successful use of the new technology as we had been programming directly on the machine control."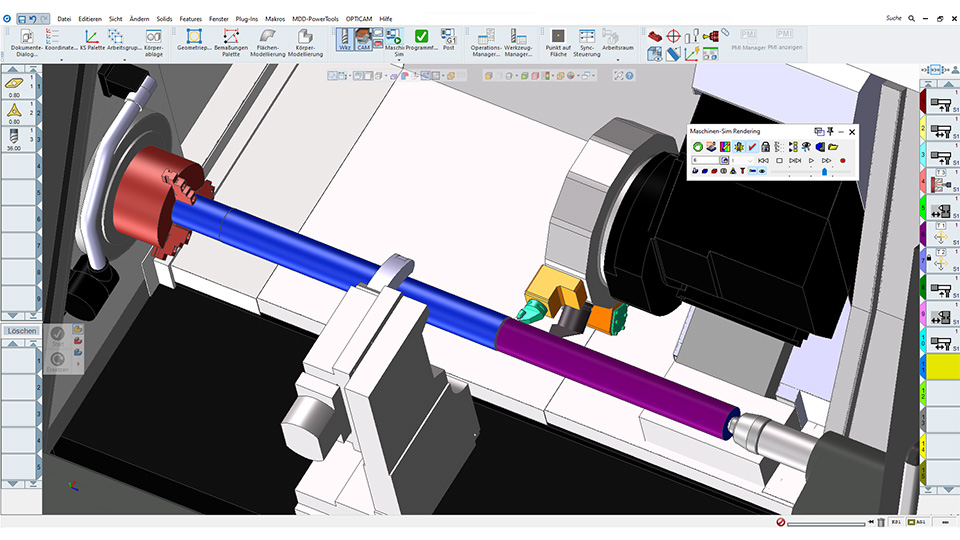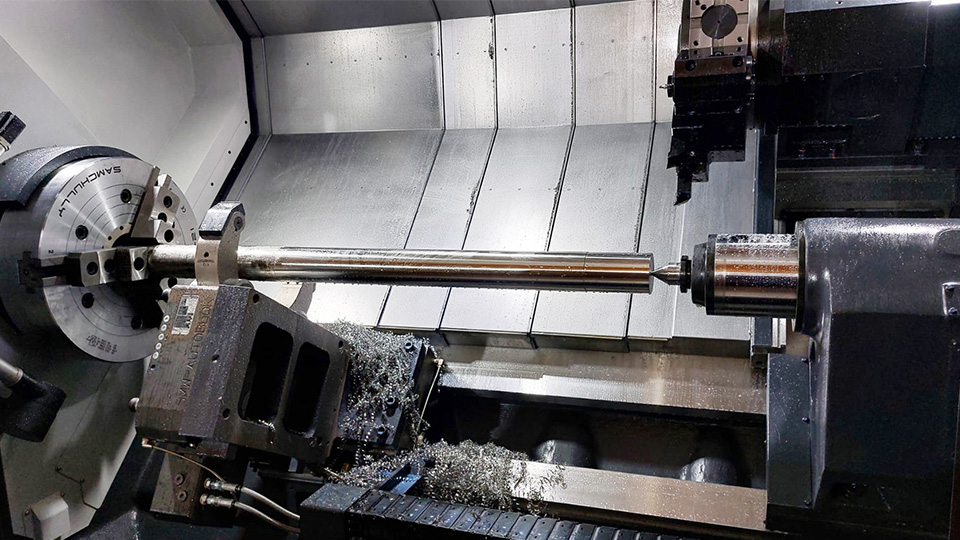 MUT-Tschamber explored various options but found a perfect fit in GibbsCAM after a recommendation from a Sandvik Coromant employee. The software's optimal support for PrimeTurning™ strategies and the CoroPlus® Tool Library made it a compelling choice.
---
Sandvik Coromant PrimeTurning™
PrimeTurning™ is a groundbreaking turning method that enables efficient programming in all directions, surpassing conventional turning. It relies on three pillars: methodology, specialized tooling, and software integration.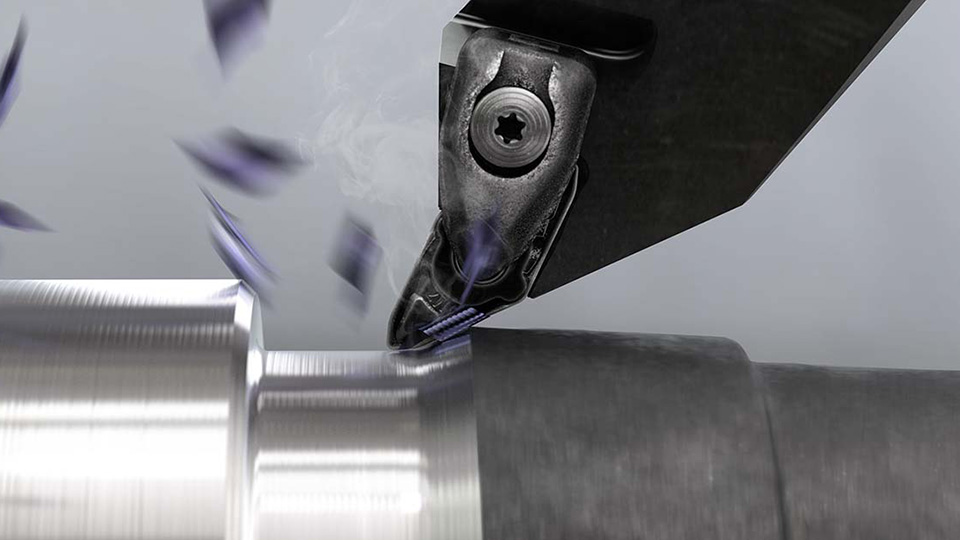 METHODOLOGY: PrimeTurning™ uses inserts with a negative rake angle in combination with a special toolpath.
TOOLS: The PrimeTurning™ method requires specially developed CoroTurn® Prime A & B tools for roughing and finishing.
SOFTWARE: The GibbsCAM integration of PrimeTurning™ has been verified by Sandvik Coromant and includes all programming codes, tool models, cutting data and techniques for setting the correct parameters and variables.
The negative rake angle of PrimeTurning™ produces a wider and thinner chip. This chip thinning effect allows significantly higher feed rates compared to conventional turning. While the advantages of a negative rake angle have been known for a long time, access to tight corners used to require two to three tool changes to prevent the cutting edge of the insert from completely touching down when plunging into the corner. The combination of PrimeTurning™, CoroTurn® Prime inserts and GibbsCAM programming cycles now enables machining in tight areas with a single tool. To do this, the corner is first cut free in a special cycle with the same tool. In the process, GibbsCAM uses variable feed rates.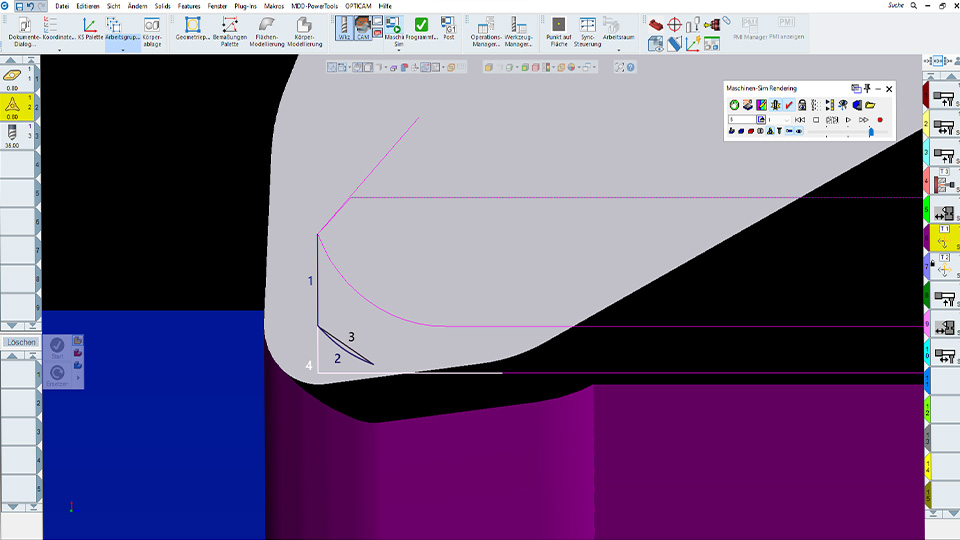 The advantages that result are far-reaching. Tools have a much longer life due to better heat dissipation, the use of a larger area of the cutting edge, and the even use of multiple cutting edges of the insert when working in multiple directions. In addition, the risk of chip accumulation is eliminated by the drawing cut. Thanks to increased metal removal rates, more parts can be produced per unit of time. The time required for set-up is reduced, as is the number of tool changes. By using PrimeTurning™, companies achieve a rapid return on investment. Higher productivity and lower capital costs result in a lower total cost per part.
---
Machine inventory
"Before the fire, we had a total of 6 CNC lathes or turn-mill machines from Mazak and DMG MORI," reports Senior Tschamber. "What the fire might have spared was completely destroyed in the course of fighting the fire." Fortunately, a neighbouring company provided a Mazak Integrex i-300 with which they were already familiar, and MUT-Tschamber immediately put the multi-tasking CNC machine to work for the production of shorter shafts up to 1200mm in length.
For longer shafts with a length of up to 3055mm and more complex component geometries and flanges, MUT-Tschamber procured a SMEC SL 4500 LM from Samsung, equipped with a milling spindle with B-axis, tailstock, steady rest and 80-fold tool changer. In addition, a SMEC SL 2500 BY demonstration machine, equipped with an additional Y-axis, was added for shorter shafts.
The Benchmark – From 6 machines to 3
In August 2023, a benchmark was conducted at MUT-Tschamber to evaluate the effectiveness of Sandvik Coromant's PrimeTurning™ process incorporating CoroTurn® Prime A & B tools and GibbsCAM programming. They machined a 1.4529 stainless steel insert shaft measuring 1485 mm in length and 80mm in outer diameter on the SMEC SL 4500 LM. When compared with their previous machining methods, the PrimeTurning™ process demonstrated remarkable advantages, including a 40% increase in cutting speeds, more than a 3.5x boost in feed rates, and a fivefold rise in metal removal rates. The tool life of Sandvik Coromant's CoroTurn® Prime tools proved to be three times longer than other inserts, resulting in a quick return on investment.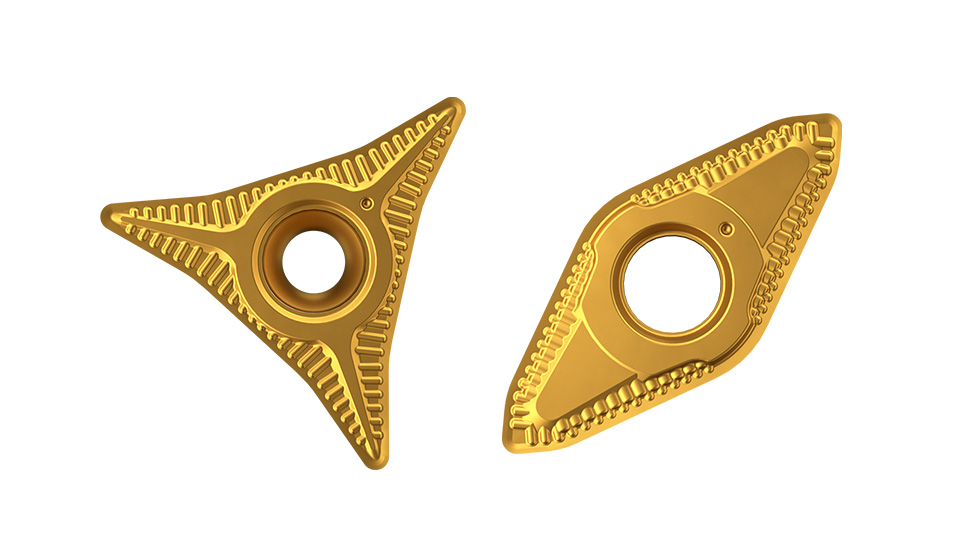 Yannik Tschamber, Junior Technical Manager, remarked, "After the benchmark, we are extremely confident that we will achieve our goal of significantly higher throughput on just three machines, thanks to PrimeTurning™ and GibbsCAM, compared to what we could achieve with six machines in the past." Further tests revealed excellent surface roughness of Ra 1 in finishing operations, even at significantly higher feed rates. The newfound resilience of the tools was highlighted during challenging scenarios like re-turning weld seams and over-cutting bores.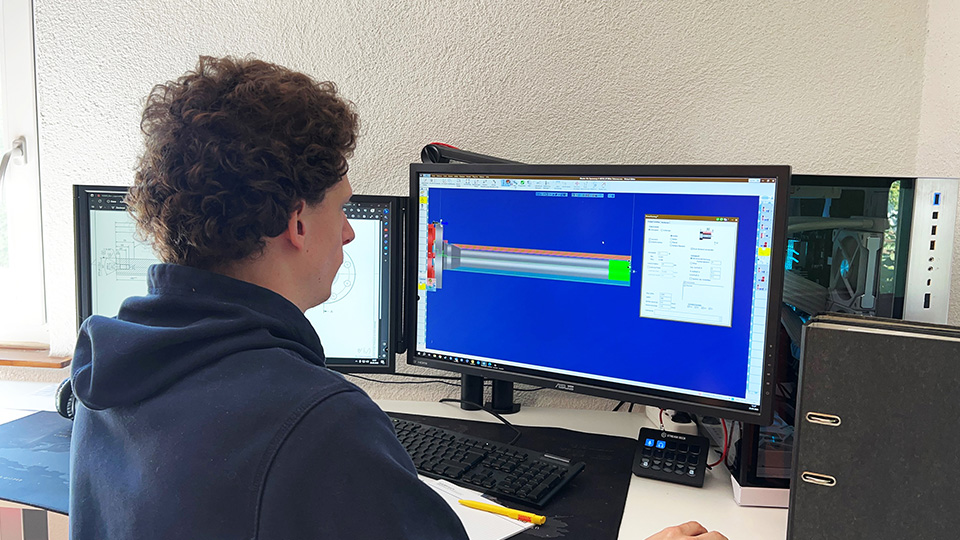 GibbsCAM - The right programming solution for MUT-Tschamber
In addition to the advantages offered by the optimal integration of Sandvik technology into GibbsCAM, a number of other features were also decisive in the implementation of the new CAM programming software. GibbsCAM's intuitive interface and robust simulation capabilities left a strong impression on MUT-Tschamber. Yannik Tschamber was responsible for the benchmark and reports on other factors in the decision: "From the very beginning, we were particularly impressed by the simple and intuitive operation of the GibbsCAM system. In addition, the simulation options are decisive for us, above all, the fact that we can use it to simulate the complete machine kinematics, including auxiliary operations such as the movement of the tailstock and steady rest. We have a real digital twin of the machine here, with which we can achieve maximum process reliability."
Continuing Yannik Tschamber says, "We are sure that with GibbsCAM we have purchased a CAM system that we can use universally. It is important for our company to be prepared for future investments. With GibbsCAM, we have no doubt that it is also prepared for future requirements. The Sandvik Coromant and GibbsCAM teams were really fantastic in their preparation, enabling us to produce the specified shaft on site on our machine in less than a day."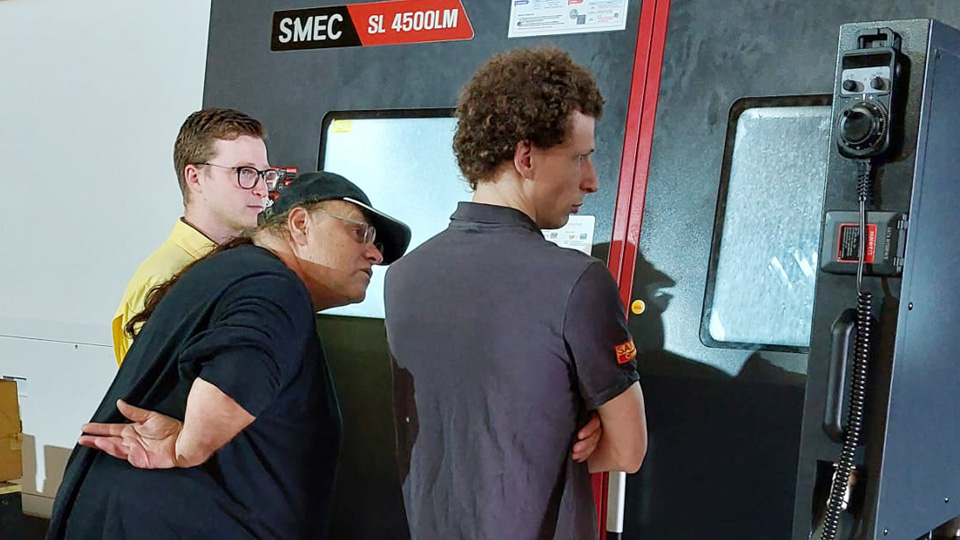 Conclusion
In conclusion, MUT-Tschamber's adoption of PrimeTurning™ and GibbsCAM has ushered in a new era of manufacturing efficiency, underlining their commitment to innovation and competitiveness. Despite facing adversity, their resilience and strategic choices have positioned them for future success, setting an inspiring example for the industry.