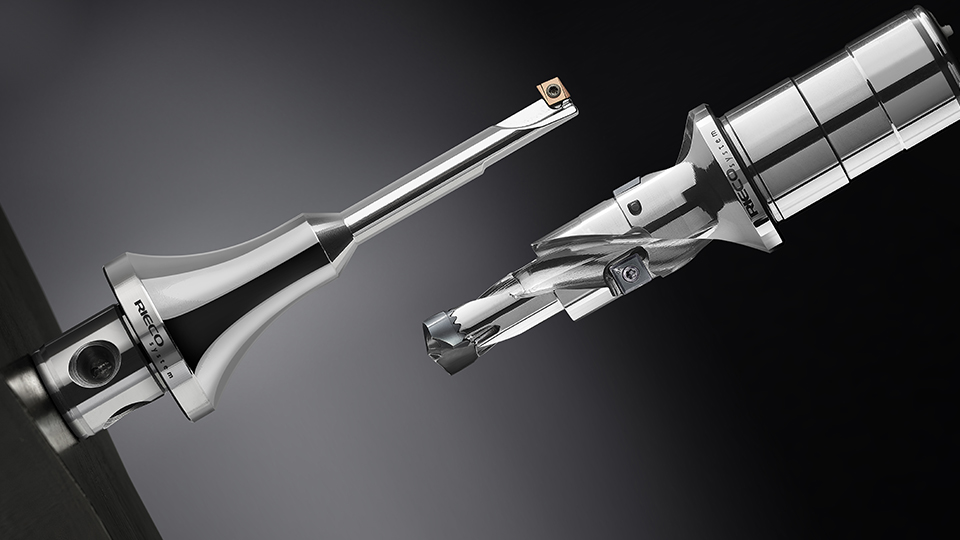 RIECO SYSTEM SRL - Special Not Only in Production
Toolmaker Rieco System Srl achieves greater machining precision with GibbsCAM
Download Article PDF
If you need one tool capable of doing the same job as multiple tools, or you want to achieve greater machining precision, a Rieco special tool will be able to meet these demands. Rieco has been active in the production of precision tools for machining, turning and special custom tools for over 25 years. During this time it has become a point of reference for its customers due to its ability to carry out any type of customized design and machining.
The company, based in Schio (Vicenza), Italy also has a large package of standard products in its catalog such as: modular fixtures, vices and workpiece gripping systems, micro-adjustable units, mechanically-clamped milling cutters, and adjustable cartridges. These tools can be used in a range of industry sectors including hydraulics, precision mechanics, automotive, aerospace, and more. Rieco is committed to manufacturing excellence, selecting only certified raw materials, using the most modern and diverse coatings, and the digitalization of the entire production process. Rieco also prides themselves on their strong staff of experienced technicians, the use of state-of-the-art CAM software and CNC machinery, exceptional product quality, and swift execution.
Innovative thinking
Rieco System Srl was founded in 1996 by two partners who shared toolmaking experience at a previous company. Today Rieco has more than 40 employees and continues to expand. As Rieco's managing director Luca Scolaro explains, "After thousands of customers and tens of thousands of completed projects, we can say that we have become a source of manufacturing excellence for our national and international customers. We consider ourselves a real tailor's shop for tools of all kinds. The ability to guarantee delivery of complex equipment to our customers in a short time frame is of paramount importance, whilst always keeping the concept of quality in mind. Rapid development of innovative ideas, speed of response, and a highly qualified service are our core strengths."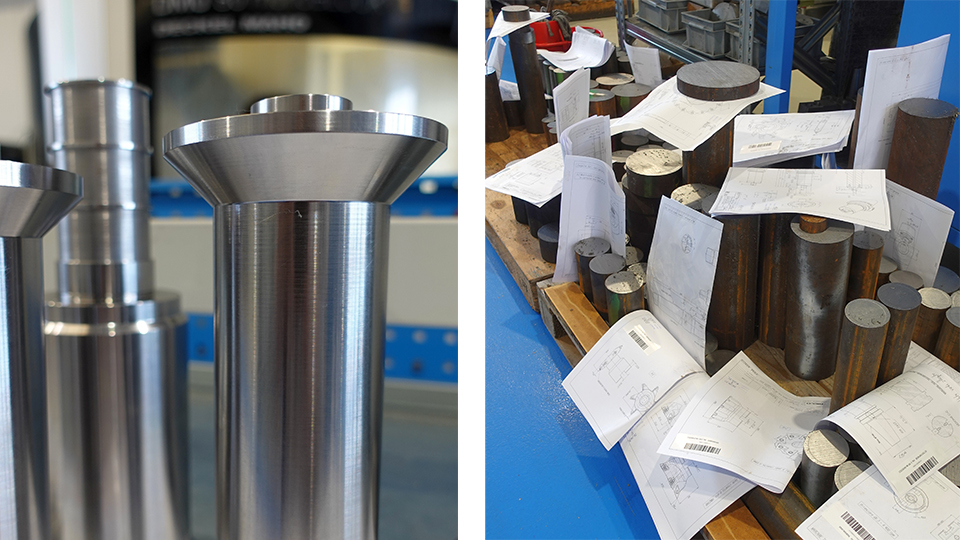 In an increasingly competitive market, Rieco positions itself as a company that works closely with its customers to optimize the production process. All tools and equipment built are subjected to very strict laboratory tests for reliability, strength and precision. Rieco tools are in demand beyond the domestic market: "For the past few years we have begun to make ourselves known internationally where we've seen steady growth. We have a team of five technical experts that work on non-standard chip removal solutions. In addition to direct relationships with larger clients, we rely on dealers who have connections in the field, passing on the drawing or the problem to be solved. The prerequisite for our success is innovative thinking combined with accurate customer service. We provide prompt and effective solutions, and can handle any issues that arise."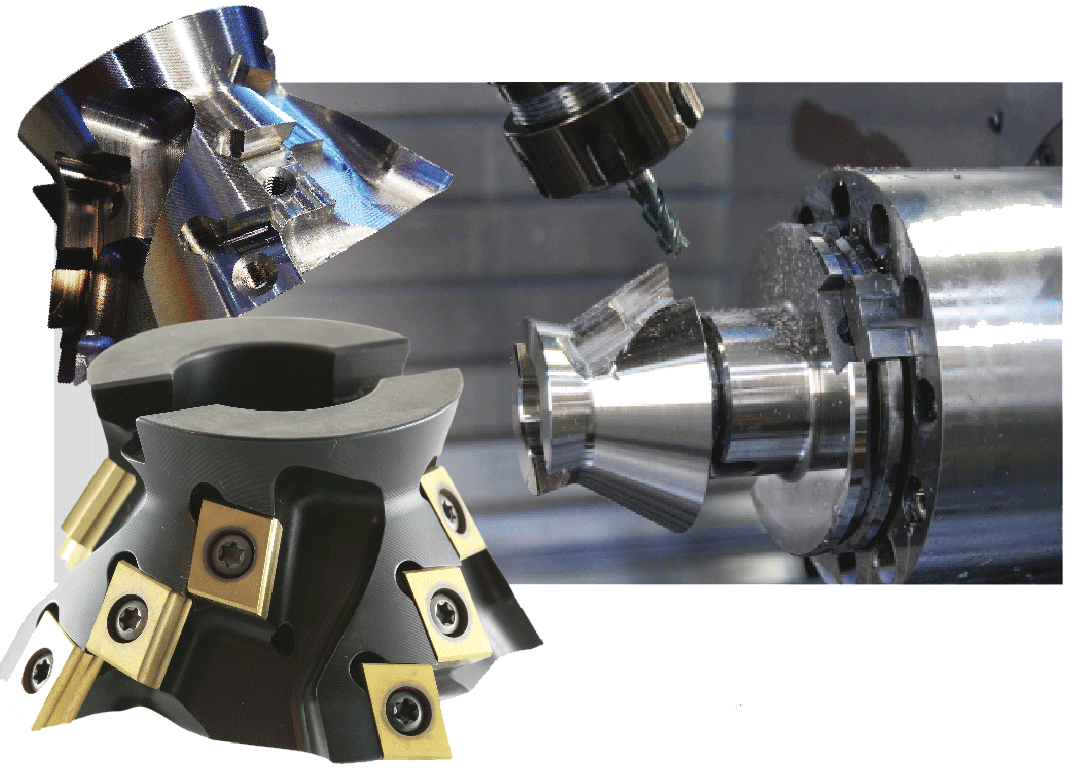 Over fifty thousand projects
When it is necessary to meet special dimensions, reach unusual depths, increase speed in stock removal, or overcome extraordinary obstacles, the use of standard tools fails to deliver the increasingly high-performance results required today. For example, a longer shank needed to complete a machining task could increase the risk of vibration. In this case, Rieco engineers study suitable materials and perform accurate sizing analyses, even for special spindles. If you then have to change a parameter, that change may affect other criteria, thus imposing new calculations. In effect, when designing custom tooling, you are always creating a prototype. Very sophisticated technologies well beyond common milling cutters are at the heart of every project. However, such driven research can trigger the emergence of a family of tools, allowing better payback from the initial design effort. In 25 years of operation, Rieco's catalogue already includes more than 50 thousand special tool designs. All stages of the development process from design to the implementation of machining paths take place in-house with the exception of any coatings.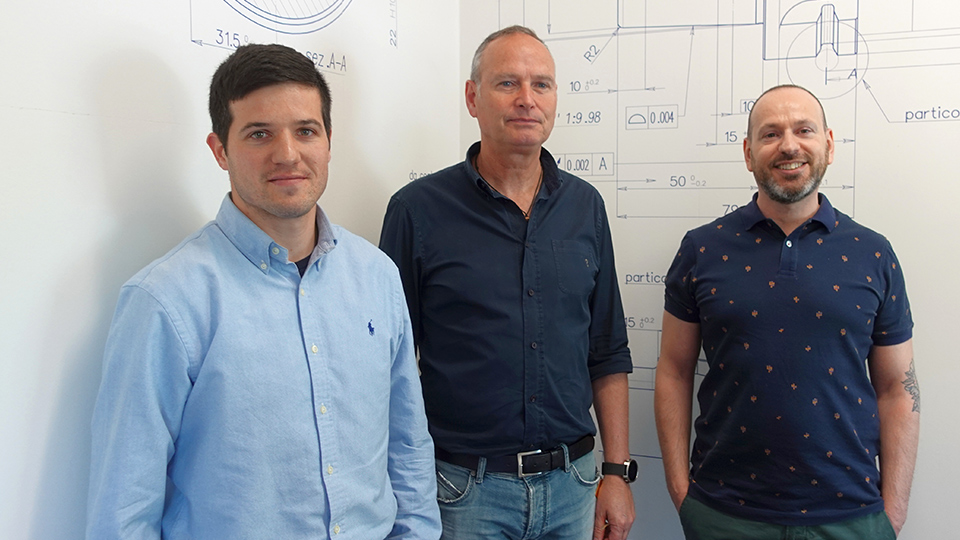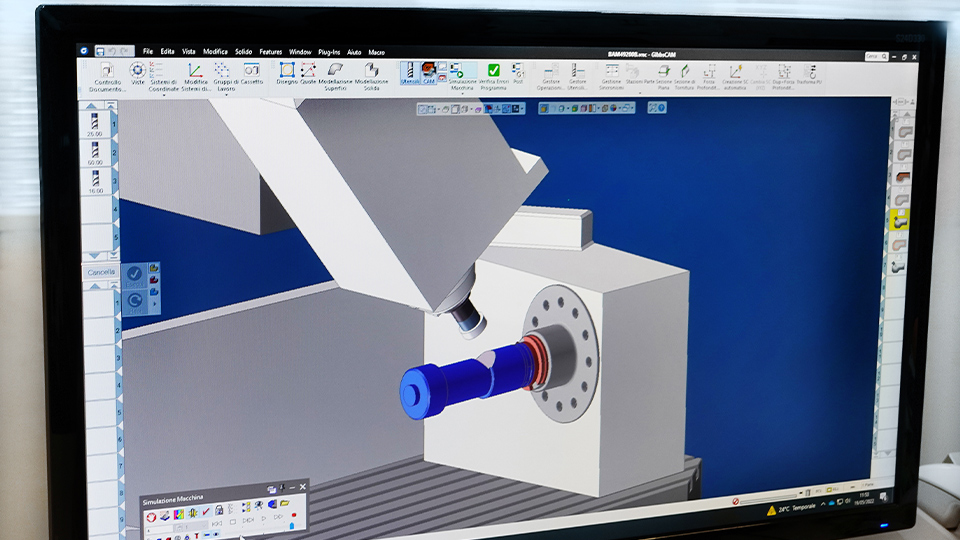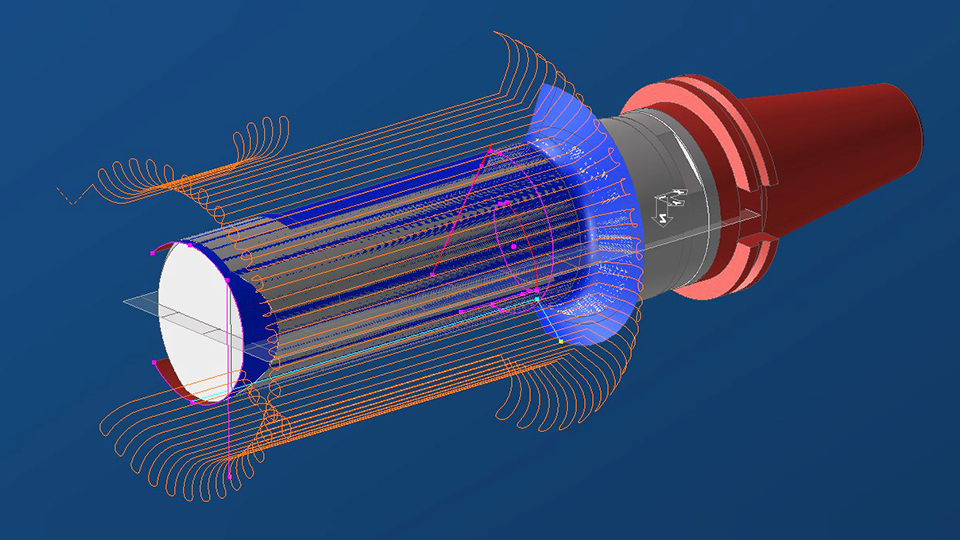 A modular CAM system
On the shop floor, a modern and flexible fleet of machines is at work which include a Deckel Maho DMU60/80 vertical machining center and a Mori Seiki NL2500 CNC lathe with Y-axis. They are programmed using GibbsCAM software, a CAM system capable of driving every type of machine tool from simple lathes to the most complex multi-tasking CNC.
Scolaro explains the benefits in detail, "We had examined and used various products over time, but GibbsCAM proved to be the system best suited to our needs. We initially started with just the milling module, but then quickly added the turning module before growing our capabilities by adding the Y-axis turning, combined mill-turn machining, and finally five-axis continuous machining. GibbsCAM has been in use for many years now and we have appreciated the continuous addition of software features over time, which now offers modules dedicated to special shapes. One example is eccentric milling used for building Capto couplings whose shape is defined by a mathematical formula and not by simple geometry. We have to create ellipses, which we accomplish brilliantly by milling from solid. Thus we can obtain the characteristic trilobular and conical shapes that are capable of ensuring the highest precision and clamping force. One of the latest proposed functions concerns precisely this type of machining and we are eager to experiment with it further. Another very complex machining style is cartridge boring, especially when there are dozens of cartridges, which is typical in our case. Here, GibbsCAM is essential because its intelligent automation allows us to cut down time and optimize machining."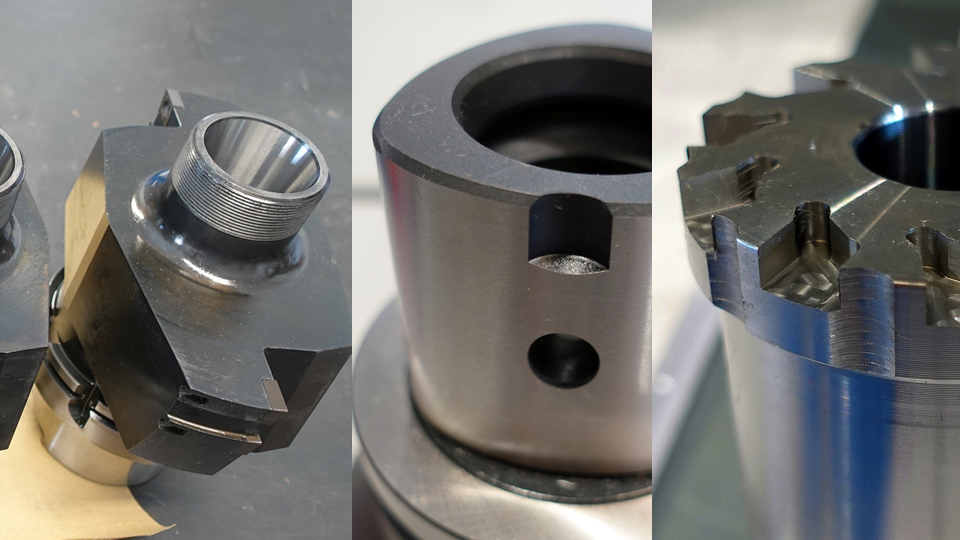 Optimized routes, simulated on the screen
Today, one cannot be competitive without toolpaths that are capable of fully exploiting the enormous potential of increasingly sophisticated CNC machines. GibbsCAM provides powerful technology capable of building tailor-made tool paths, such as driving two different tools to machine the workpiece simultaneously and significantly reducing cycle times.
"GibbsCAM enables faster programming, and guarantees better accuracy, greater reliability and consistency of results. This means less time proving out on the machines and more parts made. Another feature is the ability to capture and store the knowledge acquired through parameters and settings in order to distribute them throughout the shopfloor and easily deploy proven company standards. Machining processes and methodologies, fine-tuned by more experienced engineers, can be conveniently stored and exploited later by other technicians."
Simulation is a key component to ensure that no collisions or interference will occur in a collision-rich environment such as complex mill-turn or multiple part machining on Tombstone brackets. These features from GibbsCAM provide significant time and safety savings. For example, machine support includes the capability of full kinematic simulations of a machine, such as a 3-axis machine with or without a removable rotary table. This technology can also be extended to more complex configurations on Swiss-type machines.
---
About GibbsCAM: Productivity without complexity
GibbsCAM programs any machine through an extremely intuitive user interface. With its simple clear menu structure, there is no need to scroll through options upon options to find the right action. GibbsCAM provides the power and flexibility to make parts the way you want.
Whether you're a CNC programmer, machinist, or manufacturing engineer, you'll find familiar terminology, icons that make sense, and logical workflow processes. GibbsCAM offers many machining strategies, including high-speed routines, so that every part can be machined using the best technology. It also saves on tooling, making it easy to program "families" of parts, and allows changes to be applied at any time without having to restart the programming process.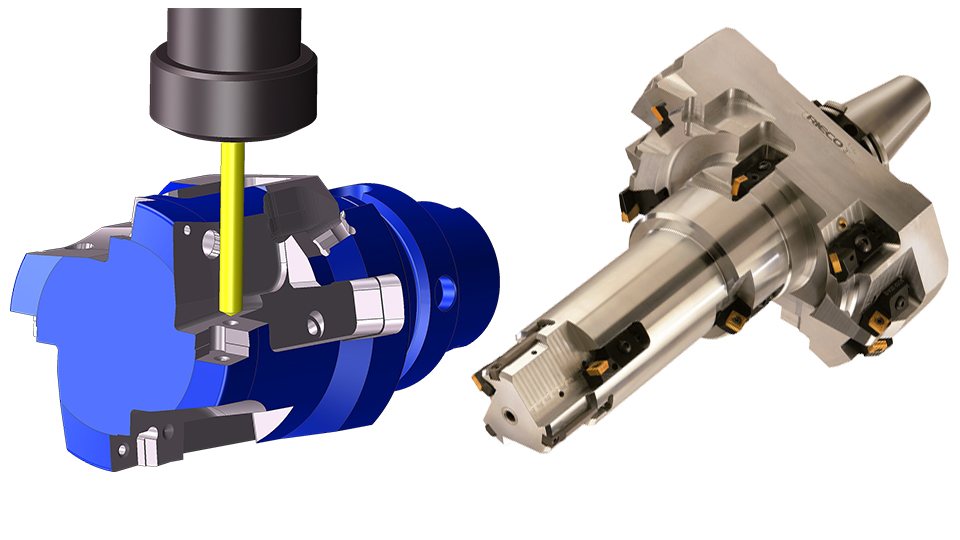 The system can directly import 3D models from multiple CAD formats, and can also be adapted for manufacturing using GibbsCAM's 3D modeling tools. At the outset, each customer can install their own optimal configuration, with the power to add more features in the future, perhaps when new machines are purchased, or new market sectors added. With GibbsCAM, CNC programming is flexible, fast, reliable and efficient.