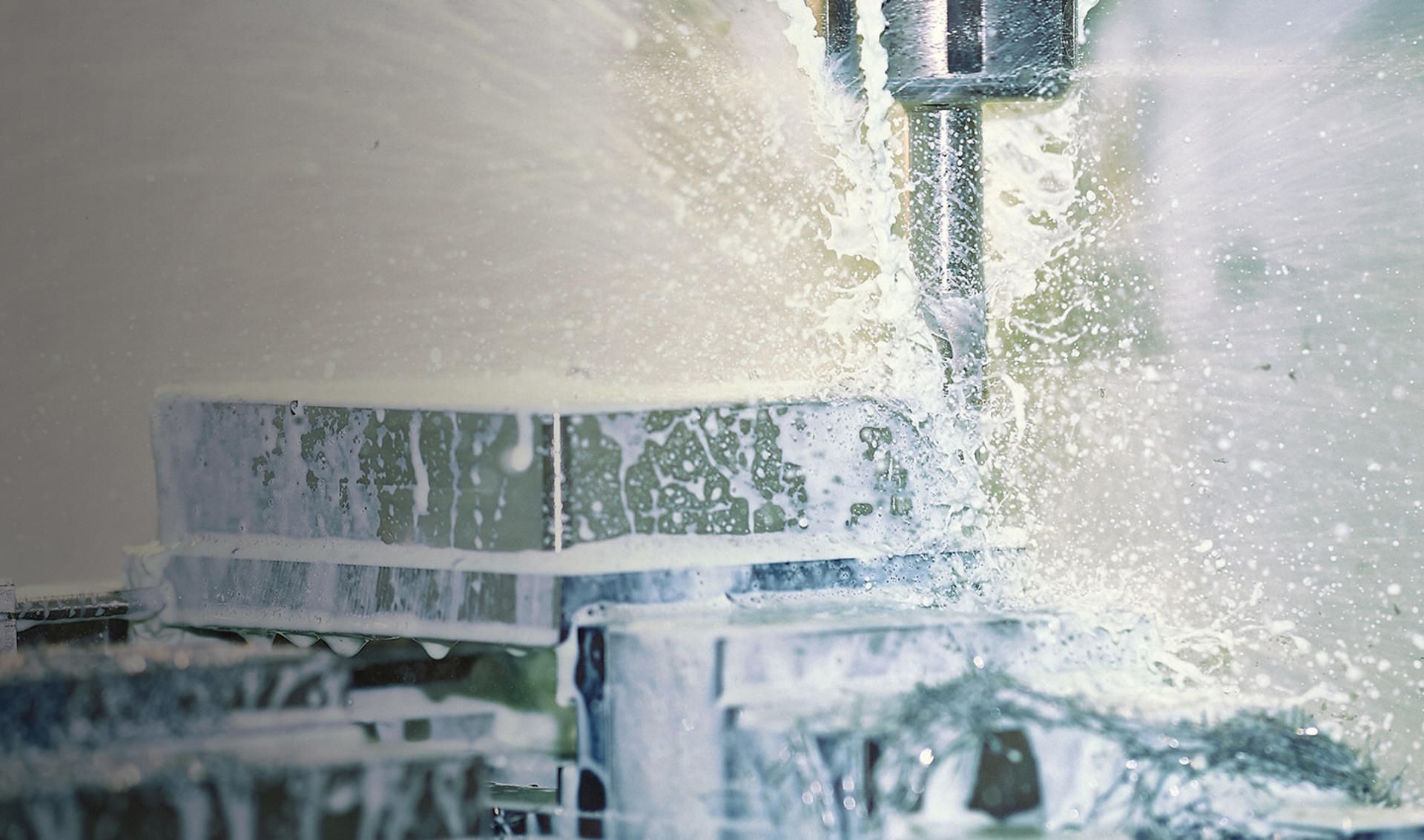 Tombstone Management Systems (TMS)
GibbsCAM TMS (Tombstone Management System) was developed specifically to simplify and streamline the multi-part setup, programming, toolpath verification and post processing for tombstone machining. Within a single interactive graphic interface, the TMS dialog provides all the options and flexibility required for CNC programmers to specify and modify machining strategies and generate efficient, error-free G-code ready for your machines.
GibbsCAM TMS provides:
The ability to create a part and fixture combination and have it automatically duplicated in a layout
Various options to automatically locate and arrange parts on a tombstone face
The flexibility to arrange a different part on each face, or mix parts on each face
The ability to program parts or faces at different Z levels
The choice of duplicating an arrangement across all faces or creating different arrangements on each face
The ability to add or clear operations for exceptions on each face, such as part features or machining operations blocked by adjacent workpieces
The ability to set different safe distances for traversing from part to part and indexing (rotating) from one face to the next
Options for optimizing cycle time – by tool, by tool and part, or by tombstone face
Support of subroutines, canned cycles and B-rotation positions in the G-code output
The ability to generate CNC code in single-part mode to prove set up and machining before running a fully loaded tombstone
Download Brochure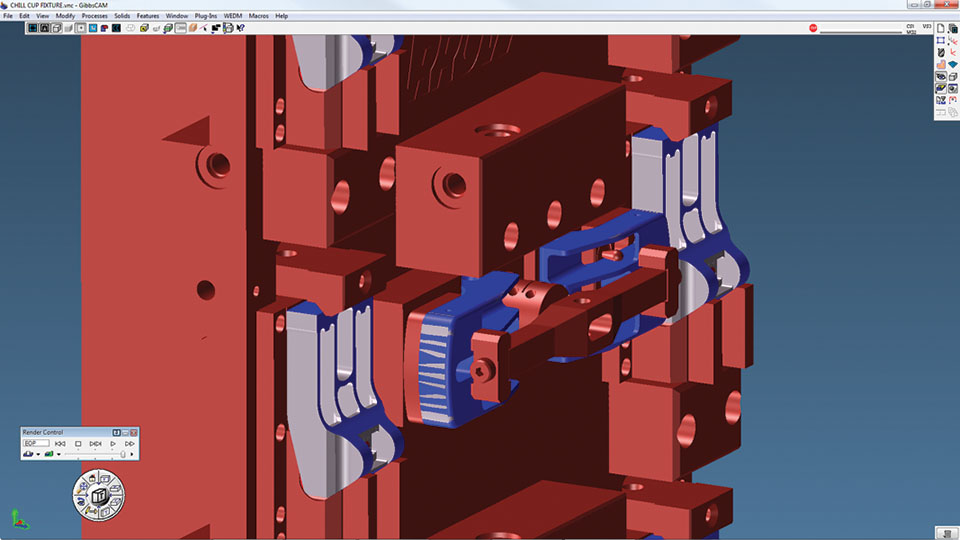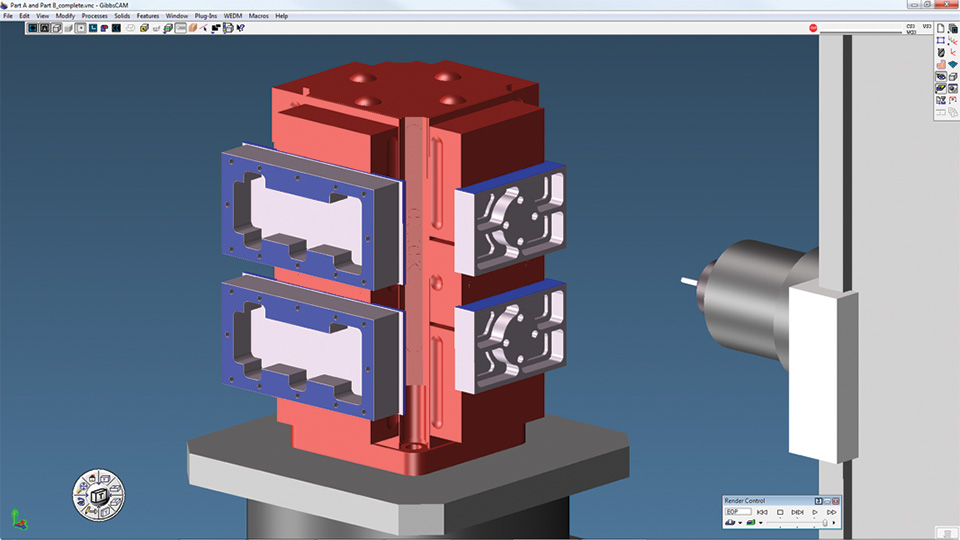 ---
On-Machine Probing
GibbsCAM in process Probing gives you access to on machine inspection, within the easy-to-use GibbsCAM programming environment. On-machine probing saves you time and money. Probing for workpiece starting positions enables improved automation and reduces human error by automatically establishing datums and setting work fixture offets (WFOs). In-process inspection identifies problems early, avoiding scrapped parts and reducing wasted machine time. Finished feature probing gives you confidence in your parts and documented conformance records.
Industry-Standard Tool Support
GibbsCAM Probing supports a wide variety of industry-standard probing modules and styluses, including ball, disc, cylinder, and user-defined form stylus tips. To prevent damage to your probes, maximum deflection can be specified, and any transition moves which deflect the probe by more than the maximum amount will be automatically detected as collisions.
Download Brochure