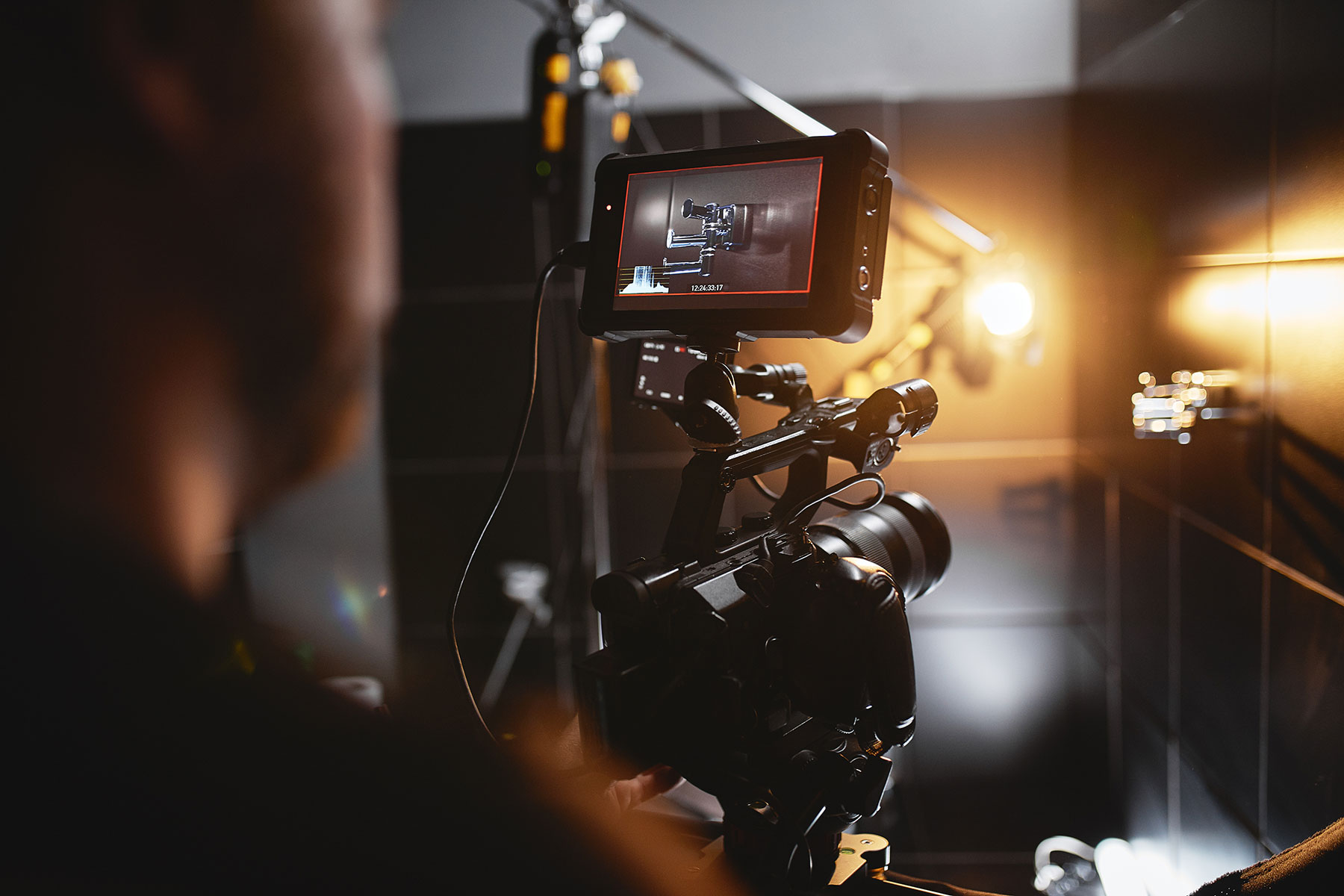 Wilson Tool International uses advanced GibbsCAM macro capabilities to automate part production
Jason Esch, Sr, Manager of Operations at Precision Sheet Metal tooling manufacturer Wilson Tool International explains how advanced macro capabilities for Mill, Lathe, and Wire EDM processes within GibbsCAM has helped with the automation of programming multiple discipline parts. "GibbsCAM helps us get the best out of our machine tools, whether it's toolpath integration, or customized tooling to machine specialized components. If you have to run over 100 different parts in a day, GibbsCAM enables us to program them almost entirely automatically."
חברת CNC Performance Engineering מייצרת חלקי קלאצ' מטיטניום עם תוכת GibbsCAM
Chris Nachtmann, owner of CNC Performance Engineering explains how GibbsCAM is used to produce high-performance titanium clutch parts for the Dom Lagana's Nitro Ninja Top Fuel dragster. The machined form solid parts require no polishing; and after a thorough washing, are ready for assembly.
חלקי רכב חלל שיוצרו בעזרת תוכנת GibbsCAM מגיעים לכוכב מארס בפעם השלישית
Rodney Babcock, president, and CEO of Next Intent explains how GibbsCAM was used to make the wheels and other components for the Mars Exploration Rovers—Spirit and Opportunity, and the Mars Science Laboratory (MSL) Rover—Curiosity.
Slice Mfg. Studios and ARCH Cutting Tools improve efficiency with Multi-Task Machines and GibbsCAM
Slice Mfg. Studios and ARCH Cutting Tools - Mentor in Ohio use Willemin-Macodel 408 / 508 multi-task milling centers and GibbsCAM software to manufacture complex parts efficiently without re-chucking.
חברת Hublot השוויצרית משתמשת בתוכנת GibbsCAM לייצור חלקים לשעוני יוקרה
David Nicolet, Directeur Fabrications explains how Swiss luxury watchmaker Hublot uses GibbsCAM 3 and 5 axis operations to manufacture ultra-high precision components for their trendsetting Big Bang collection and Classic Fusion range of men's and ladies' watches.
GibbsCAM Introduction - Powerfully Simple, Simply Powerful
Single-interface CAM software for all your CNC programming needs—from simple 2-axis milling and turning to complex multi-task machining