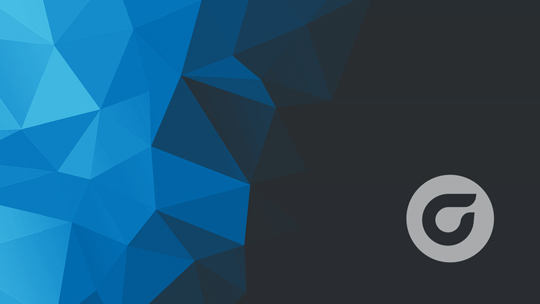 Rolls-Royce Propels Business Growth with GibbsCAM
Volumetric Machining Lightens Intake Manifolds
When Brandon Switzer started Switzer Dynamics, he knew the equipment he would need to continue his career in building engines and intake manifolds for drag racing. He had started shops before, the first time right out of high school to support his own drag racing, and after a few years of working solo, he leveraged his experience, expertise and reputation into a partnership in Alabama, followed by a new shop
In February 2012, Switzer moved to Denver, North Carolina, about 25 miles north of Charlotte, where with 17 years' experience and three employees, he opened his fully equipped shop. Equipment included a dedicated five-axis Haas VF-6TR, a Haas VF-3SS with Jergens table and small trunnion, a seven-axis multitasking Haas DS-30Y, a seat of SOLIDWORKS to model intake manifolds and other components, and a seat of GibbsCAM to program the machines. In addition to the MTM (Multi-Task Machining) and 5-Axis options, Switzer also added VoluMill for GibbsCAM.
The shop's primary business is building nitrous oxide and induction systems for drag racing. Switzer does custom work and fabricates its own line of intake manifolds by forming and welding sheetmetal. Equipment includes welding and fabrication equipment, a CNC press brake, and support equipment, such as a Behringer saw and a flow bench. However, although the 30-employee facility has a strong group of service engineers, its machine shop is relatively small, with just a few machinists on hand. The project they had undertaken involved the building of two brand-new, but original design hubs for a ferry built in the 1960s, and they were depending on supplies from the Rolls-Royce Product Centre in Sweden to make their deadlines.
"Due to the age of the design our factories in Sweden had to outsource this work," explains Dij Sahota, Service Manager at the Vancouver Facility. "This time, we couldn't wait for that." It was Mark Wilk and Johan Brandelid, Senior and Specialist service engineers from the Vancouver Facility, who discovered the problem when they went to Sweden to take part in the assembly of a hub being produced by a sub-contractor to the Rolls-Royce factory.
"When I arrived they hadn't yet started the machining, so I asked how long it would take," Wilk recalls. "There are four pockets on the hub, and they said it would take two weeks per pocket to complete – that's two months, and the boat was drydocking in four weeks. So we air freighted the parts as fast as we could to Vancouver because we didn't have a choice. The docking had to be met."
Each hub is made of a 5,800 kg duplex stainless casting, two metres high with a 1,300 mm diameter.
"Usually what is required after machining a part like this is about two weeks of grinding and fitting for all of the internal components, clearances etc.," Wilk continues. "We didn't have that luxury of time, so we had to be spot-on in our machining and assemble everything and it had to be right first time."
"It is quite a complex casting to begin with," notes Sahota. "But with the amount of clearance that had to be machined out of it, it was even more so."
Wilk also notes that tool extensions were a challenge.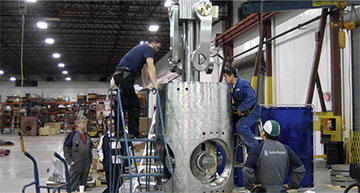 "We had almost 600 mm on some tools, when you pull the spindle out, and the biggest thing was that on almost every corner there was a 20 mm radius, and it was profile dimensions, not straight lines," Wilk explains. "So unless you are using a 20 mm radius insert, you are never going to get it right. That's where the 3D programming really came in handy – when we were trying to do a blend of multi-step pockets and similar cuts."
Rolls-Royce already had a GibbsCAM suite that they used, but it was a 2D program. When Wilk saw what they were up against, he knew that 3D programming was going to be essential to reduce machine time. That's when Sahota called in Chuck Van Volkingburgh from WestCAM Solutions to discuss setting the team up with the programming ability they needed.
"We already had a 3D model of the part we wanted to machine, so we knew the best way forward was to have a 3D CAM machining program for the part," says Sahota. "Mark had some experience in 3D programming, but it was new to (machinist) Steve Poole, who was also working on the project. It was a steep learning curve for all of us."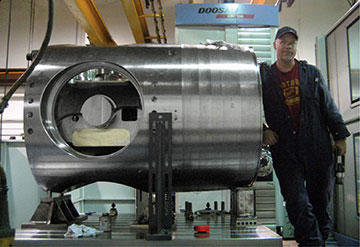 Switzer feels that he learned a lot from that exercise, and feels better prepared for jobs that really belong on that machine, which is normally used for running high-volume parts that the shop uses and sells, such as the nozzles used in nitrous oxide systems, and other parts that can be turned, milled and completed in a single setup.
The production run of the Simpson buckle was done on the three-axis mill, using VoluMill for roughing. It was a challenge because it is 3/16" (4.7-mm) thick stainless steel that required a lot of material removal with 1/8" (3.1-mm) end mills. Switzer said that the shop runs carbide end mills on stainless steel hard at 12,000 rpm and that tools work best and last longest at high speeds and feeds with VoluMill. "On other jobs, we cut big pockets in 1018 steel with a 1/2" [12.7-mm] end mill, at 12,000 rpm and 300 ipm [7.6 m/min], and we get tool life that is easily five times—up to ten times—what it is with conventional milling," he said.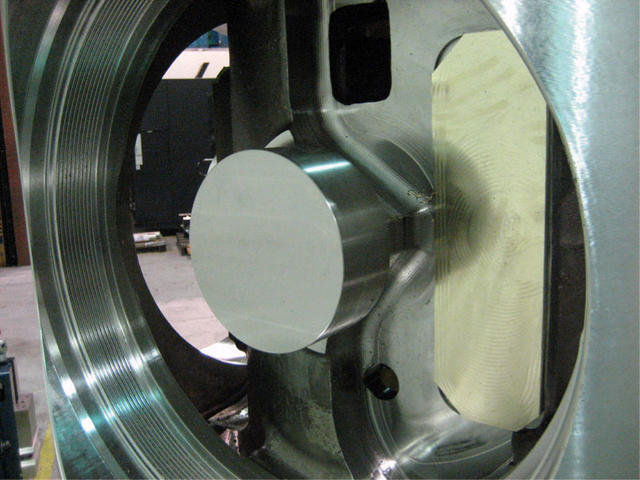 Within two days, the team was up and running on the 3D, and in just over a week two hubs were completed.
"Another advantage we had was that when we did the static balancing on the completely assembled hubs, one was only out by seven pounds, and the other was out by just nine pounds," says Poole. "In the old days, when you had to grind the clearances on these cast hubs, you would never get that kind of balance because there is no consistency in the grinding."
In the marketplace, the successful completion of these hubs has created a distinct advantage for the company.
"We can now do everything internally on these parts, which allows us to better control lead times, delivery and quality," says Sahota. "This also allowed us to create a very repeatable finish. Although we can probably hone our process very slightly we know that if we need to machine another of these hubs it will be just as good as the two we've just completed. We've already got more orders based on this successful completion – six more hubs of the same type to overhaul."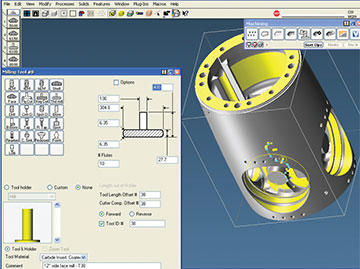 This also creates an opportunity for the Vancouver facility to take on more component manufacturing orders. "In the past, we've had to order components completely finished," Sahota explains. "We have to plan months in advance for that. Now, we may be able to cut back on lead times and maybe even cost. At the end of the day, when these parts are in operation, they are under water – you can't get to them, you can't send a service engineer out and fix it. This is a vessel operating seven days a week. In our field, you can't cut corners, vessel availability is the name of the game. The successful completion of this project has shown our customers that we are capable of doing tough jobs with very short lead times. We can give them the support that they need."
In early December, the sea trial of the ferry with the two new hubs was successfully completed to the delight of Rolls-Royce and their customer
As seen in Metalworking Production & Purchasing | www.metalworkingcanada.com