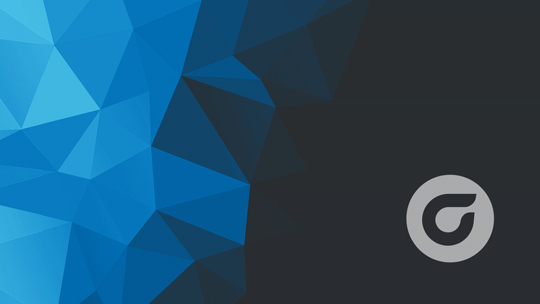 Using GibbsCAM to Generate Complex Toolpath
Using GibbsCAM to Generate Complex Toolpath
REDLINE CNC, a precision machine shop in Surrey, BC, has a reputation in the Canadian manufacturing community for delivering quality parts, on time and at competitive prices. At least some of that success can be attributed to its CAM software. Founded in 1998, Redline was soon facing new sales opportunities, tight deliveries, and increased part complexity. With the purchase of a twin-pallet Matsuura RA-3F, it needed a CAM package to program it. Owners Lyle Hystad and Paul Mowat boarded a plane to Chicago and attended the IMTS show. They saw many good CAM systems, but chose GibbsCAM. "Our first machine was an old Hurco BMC-20 with an Ultimax control, so we were already used to conversational programming. We wanted a CAM product similar in function," says Hystad.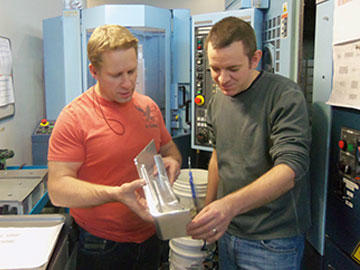 As Mowat explains, it didn't take long for Redline to see value from its software investment. "I was the first GibbsCAM user at Redline. We got the software back to the shop and had it installed, but I didn't want to wait for training. I just started playing around with it." Mowat says they were generating NC code within days. "It was very easy to pick up. I eventually took the advanced training course, but not until several months later. That's a pretty good indication of how intuitive this program is."
Redline has come a long way since then. From its humble one-machine beginnings, Redline has since moved to a 7000 sq. ft. facility that houses a variety of high end CNC equipment, from a Doosan 2000 SY twin spindle mill-turn machine to the flagship 34-pallet Matsuura horizontal machining cell. "We use GibbsCAM throughout the shop," says Steven Glover, programmer at Redline.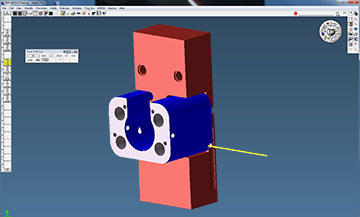 The bulk of Redline's work is for the high tech industry. "We do a lot of camera housings for biomedical applications, components for scanning electron microscopes and such, as well as a fair amount of machining for the aerospace and semiconductor industries," Hystad says. Most of the parts are made from 6061-T6 aluminum, copper alloys, or engineering plastics such as ABS and Nylon. "We're pretty much a non-ferrous shop."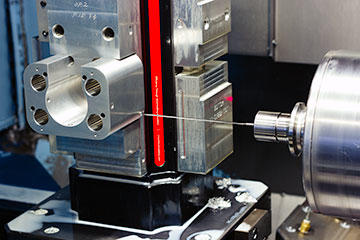 Those materials' easy machinability certainly helps with lights out, but there's a lot more to it than that. Mowat, who has focused much of his effort towards developing this capability, explains that Redline's success in unattended machining comes from predictable programming, tight process control, and a good bit of technology. "All of the machines are equipped with laser calibration, tool breakage detection, and tool life management."
That success took a number of years to develop. 
"We started with the MAM, our first 11-pallet machine, and actually camped out here for a few nights, just to make sure everything ran properly. Today we're running unmanned on four horizontals, with a total of 55 pallets. We literally slip the switch at 3:30 in the afternoon and run flat out until 5:00 the next morning. Very rarely do we have any hiccups." Hystad seconds that, pointing to Redline's capability to machine 200-300 different part numbers each night, in lot sizes as small as one piece. "The sheer number of different parts coming off the machines each day is phenomenal."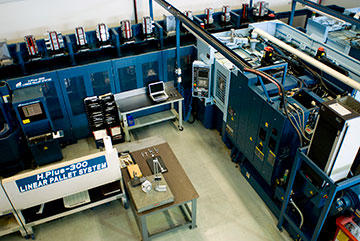 Someone has to program all those jobs, however. Luckily for Glover, GibbsCAM allows Redline to hit the switch and go in most cases. And since the shop does an initial run during the day, it gives the owners an opportunity to check the code before turning it loose at night. "All of our parts are proven out during the prototype stage on our day shift. If there's potential for a long run job, that gives us a chance to really tweak things so it can run unattended."
One thing that makes programming less of a chore is a good post-processor. This is especially important when something out of the ordinary comes along. "We had one job where we needed to use a gun-drill," Glover says. "That meant sending the drill into a predrilled starter hole before turning on something most posts don't do."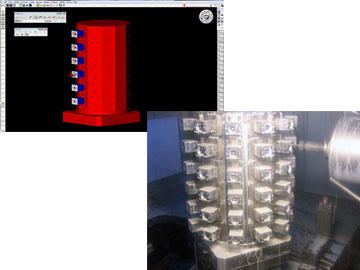 As Mowat points out, this is what makes GibbsCAM predictable. Where some shops would get around the gun-drill problem by directly editing the G-code, this is a big no-no at Redline. "The GibbsCAM files are gospel to us. Any changes made to our machine processes go through the .vnc file. If we find the code isn't exactly what we need, we have GibbsCAM develop a new post-processor. That way, anyone in the shop can generate code and it always comes out the same way."
This last point is a big one. With the challenge faced by most shops in finding good people, a reliable and easy to use CAM system goes a long way towards ensuring a surprise-free day. "We moved to GibbsCAM because it was easy to learn, and more intuitive to someone who hasn't run a CAM system before," Hystad says. "That makes a huge difference to us."
Thanks in part to GibbsCAM, Redline can sleep through the busiest part of their production day.
As seen in Shop Metalworking Technology | www.shopmetaltech.com